Kenneth Green and Lance Stokes, Ph.D. authored and presented a paper entitled,
"Twenty Five years of 'Change' and Things Remain The Same"
at the Environmental Justice in America Conference in Washington, D.C.
---
IMPROVING OUR BROWNFIELD CAPABILITIES TO BETTER SERVE OUR CUSTOMERS
ECI personnel attended the US EPA Annual Data Quality Training Conference, held in Denver CO. The conference provided a series of course and workshops for people who are involved in planning, implementing, assessing, and managing environmental quality systems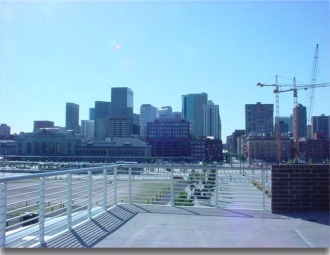 ---
Off site field training took place on the South Platte River in Denver. This opportunity allowed participants to receive hands on training in sample site selection, collection of samples for chemical analysis, collection of biological samples, evaluation of riparian habitat, proper use of field meters and field measuring equipment, and measurement of stream flows.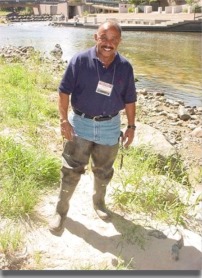 ---
Measuring stream flow rates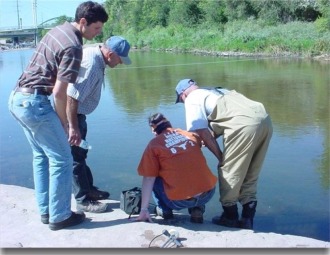 ---
Field meters and field equipment use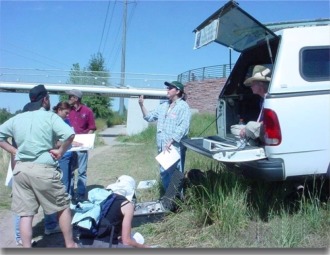 The Conference was held at the Denver Marriott City Center Hotel in downtown Denver, Colorado. Environmental sampling requires the application of quality principles in order to ensure that environmental data are of known and documented quality. Field activities included sampling and site testing for a variety of applications. From classroom to field training, the focus on quality reverberated throughout the Conference.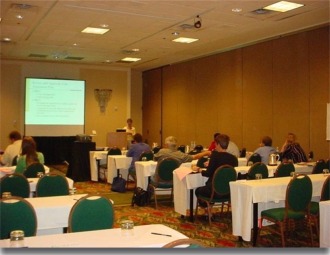 ---
South Platte River looking up stream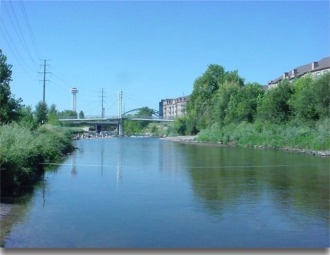 ---
Proper sampling in wadeable streams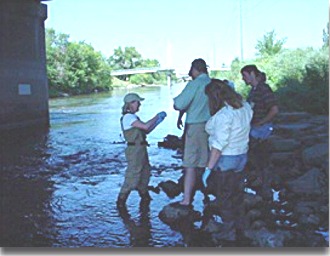 ---
Mobil Laboratory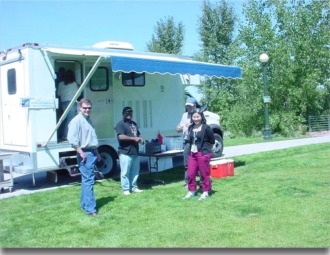 ---
Measuring mercury levels in the mobile lab.
The Conference provided guidance on quality assurance/quality control (QA/QC) requirements to acquire technically and legally defensible environmental data from field operations. Beginning with Data Quality Objectives (DQO) through sample collection and statistical assessments of data (with and without software programs), the Conference provided a firm foundation for the generation of Quality Assurance Project Plans (QAPP).